About Us
Lyons movers are pro movers in Biloxi that makes your move easier with a respectable crew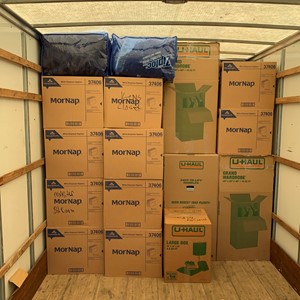 See more photos
Reviews
Real Biloxi area customers. Unedited, unfiltered reviews of Lyons movers.
Service Area
We handle moves within 100 miles of 2436 Beach Blvd, Biloxi, MS 39531.
Policies
Same Day Moves
We charge an extra 15% for same day requests.
Next Day Moves
We accept next day requests at our normal rates.
Refunding Unused Time
We do not refund for any unused time.
Extra Hours
We can always stay at least 2 hours over the prebooked time.
Furniture dolly:
upon request, no fee
Hand tools for assembly:
upon request, no fee
Hours
| | |
| --- | --- |
| Sunday: | 6:00 AM - 3:00 PM |
| Monday: | 8:00 AM - 5:00 PM |
| Tuesday: | 8:00 AM - 5:00 PM |
| Wednesday: | 8:00 AM - 5:00 PM |
| Thursday: | 8:00 AM - 5:00 PM |
| Friday: | 8:00 AM - 5:00 PM |
| Saturday: | 8:00 AM - 5:00 PM |