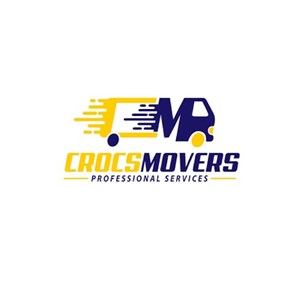 About Us
CrocsMovers Inc, is a moving company that is dedicated to strive with excellence, We are experienced and skilled movers with over 3 years of experience in the industry. We have developed the necessary skills to make your move easy, efficient, and ensure your property is protected at all times. No move is to big or to small for CrocsMovers Inc. Your move is important to us whether it's your home,apartment, or storage unit, CrocsMovers inc, will be there on time to insure your move is as smooth as possible.
Credentials
Licensed Business:
License Number
IM3174
Issuing City
Florida
Insured Business:
Policy Number
Available Upon Request
Policy Issuer
GRANADA
Uniformed Crews:
I Offer Uniformed Crew Members
Yes
Reviews
Real Stuart area customers. Unedited, unfiltered reviews of CrocsMovers inc.
Service Area
We handle moves within 60 miles of 4808 Southeast Salvatori Road, Stuart, FL 34997.
Policies
Same Day Moves
We charge an extra 5% for same day requests.
Next Day Moves
We accept next day requests at our normal rates.
Refunding Unused Time
We do not refund for any unused time.
Extra Hours
We can always stay at least 2 hours over the prebooked time.
Furniture dolly:
Heavy duty ., (always included, no fee)
Hand tools for assembly:
I provide my own moving tools ., (always included, no fee)
Hand truck:
always included, no fee
Plastic wrap:
Heavy duty ., ($40.00/ea.)
Hours
| | |
| --- | --- |
| Sunday: | 6:00 AM - 6:00 PM |
| Monday: | 6:00 AM - 8:00 PM |
| Tuesday: | 6:00 AM - 8:00 PM |
| Wednesday: | 6:00 AM - 8:00 PM |
| Thursday: | 6:00 AM - 8:00 PM |
| Friday: | 6:00 AM - 8:00 PM |
| Saturday: | 6:00 AM - 8:00 PM |